June 09, 2005
BAD GIRLS...TALKIN' BOUT THE BAD GIRLS
A blind item in The New York Post asks, "Which female rapper stays slim through bulimia? The recording artist, who's been to court several times for bad behavior, was most recently caught retching in the ladies' room of Gallagher's Steak House."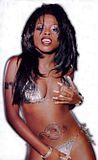 OR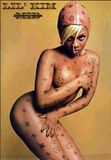 I LEAKED IT FIRST(BY MISTAKE) BUT HERE'S CONFIRMATION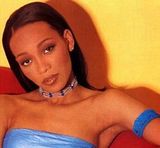 Monica recently did an interview for "Sister 2 Sister" Magazine basically confirming her pregnancy. It will be featured in the issue with Amerie on the cover. I AM GLAD THAT MONICA IS FINALLY RE-EMERGING IN PREPERATION FOR HER FIFTH ALBUM! Here is the full article:
"Monica should have had her baby boy by the time you read this. He was due May 25th. She called when she was 9 months pregnant to give me the lowdown. The R&B singing cutie told me that she's been busy--not just growing a baby, but in the studio, too. When we spoke, half of her album was finished. She'd been going in the studio from 9 to 3, where they had a special stool made for her. She told me that when she worked with Jermaine Dupri, "He said if I felt funny, to go home." She had no swelling, sickness...nothing. Her only thing was that she was conscious of what she ate (no junk food), and if she worked hard, she rested double. Monica only gained a total of 13 pounds. Imagine that. I can super-size my junk food just one time and gain 13 pounds.
The baby weighed 6 pounds, 3 ounces inside her. She said that she didn't look any different, except for down low in the tummy when she carried the baby. She had no veins and no swelling. Monica continued to travel until her 5th month, and even worked on New Year's Eve. She said that she wanted to have the baby in the hospital because she isn't down with the Mother Earth stuff, though she respects what midwives do. She went to the doctor ever week. And guess what, ladies? She intends to breast-feed. Monica told me how someone predicted her pregnancy. She said, "I found out an old-lady friend of mine had dreamed about me. She dreamed I was pregnant, came and said it was a boy. When I found out from the doctor that I was pregnant and with a boy, it was a happy shock." She plans to name her son Rodney Ramon, after its daddy. Rodney and Monica are doing many things together. She knows the press can tear families apart, but she hopes to get through all that. She said that she can take the media heat, but the people who love her can't. She met Rodney in a skating rink. Neither of them wanted to go skating that night. Her friend took her skating and his friend took him, but they caught each other's attention. Her girlfriend, Bam, did all the talking and actually called Rodney on the phone for Monica. It seemed like it was determined they should be together, though it didn't happen right away. She met Rodney two weeks before her boyfriend Jarvis killed himself. She said it was scary, his meeting her and then something traumatic like that happening in her life shortly after. In the 5 years that followed, they went from friends to lovers. But she brags that she and Rodney did a good job at hiding their relationship. She said that he's supported her all through her pregnancy.
I asked Monica about the children she's taken care of over the last 8 or 9 years, including her ex-boyfriend Jarvis's child. Though she's become a pro at parenting, she said it's scary having your own child, preparing his room and seeing his little clothes lying around the house. Monica also said that her job as an entertainer is scary. She's trying to find the balance between entertaining and dealing with the other priorities in her life. One of Monica's best friends is Mia X, a rapper who was signed to Master P's No Limit Label. Between Mia X and T-boz, Monica got a lot of advice on being a mother/entertainer. Brandy was one of the first people Monica told about her pregnancy. Brandy said Monica had been on her mind. Monica went to Arizona to visit her. Brandy couldn't come to Monica's shower because it was her fiance Quentin Richardson's 25th birthday. Monica's mom retired from her job at Delta Airlines earlier this year to get ready for her job as grandma. And Monica's brother is already asking how long he can keep the baby. I already know she's going to be "the bomb" mama, but it's good that she's got loved one to help her.
From VIBE magazine: "Meanwhile, parenthood isn't slowing Monica down one bit. The new mother is set to begin recording her next album with knob-twisters Dre & Vidal, the Underdogs, Jermaine Dupri, and Sean Garrett
There's no published pics of the baby yet but here is a baby pic of Monica(Use your imaginations I guess)